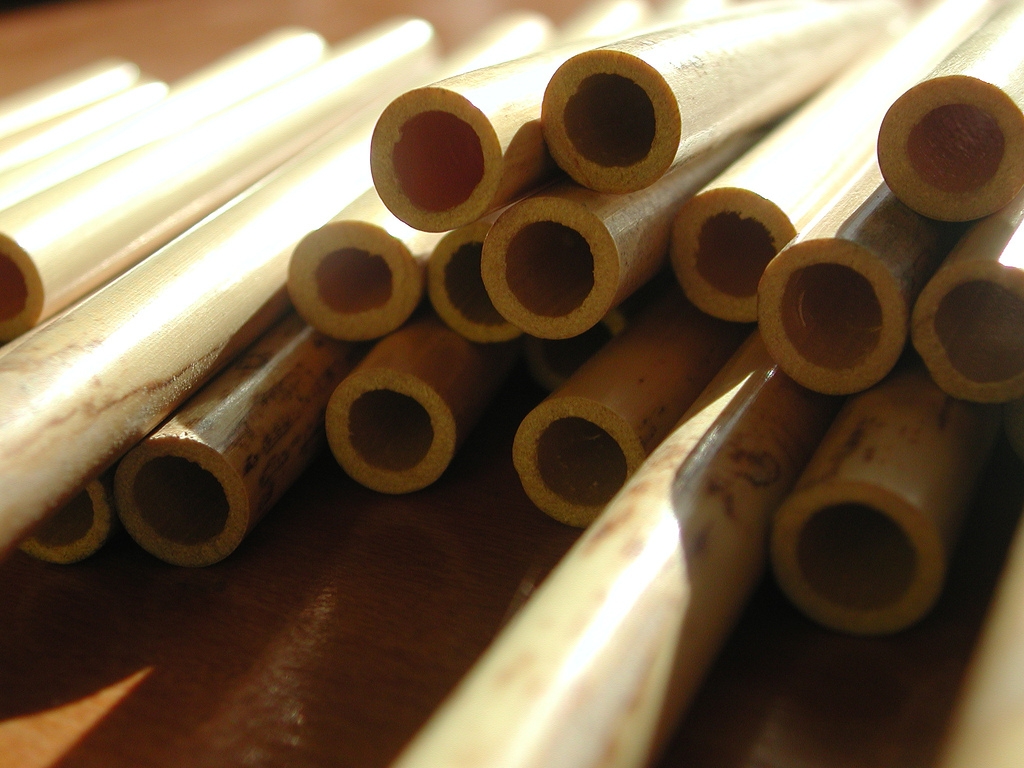 What is Cane Density ?
Cane density is the measurement of how compact the fibres of a piece of cane are. The more compact the fibres the LOWER rating of density the cane is, meaning that the cane is harder. The reverse is also true: the HIGHER the density measurement meaning that the cane is softer.
Some players talk about checking the hardness of cane by pushing into the surface with their finger nail. The new revolutionary
"Reeds n Stuff"
density measuring machine is the modern version of this and gives an accurate digital reading of the canes density (A slightly more reliable test than the old finger nail trick !!). Oboe Central is the only supplier in Australia to provide a density reading on all gouged or gouged and shaped cane.The density of the cane provides a guide to the strength and flexibility of the finished oboe reed. The lower the density rating the higher the density of the cane:
Rating 8-12 – Very Dense Cane - Limited - to order only

Rating12-16 – Good flexibility and stability – Professional Standard !!

Rating 16-20 – Lighter in character good for student reeds

Rating 20+ -

Not sold by Oboe Central !!
Why is density important ??
Basically, it lets you know what type of cane you are dealing with prior to shaping, binding and scraping the reed. Also, it lets you grade the cane in batches, and you may be surprised to find that when checking major commercial brands of cane that you find cane density ranging from 12 to 25 in the same batch of 10 pieces. It is difficult to make consistent reeds with such a wide range and flexibility of cane, hence density is important.
Why Cane is like an Orange.....? An analogy for reed making students when trying to scrape reeds.
The bark of a reed is like the thick skin of an orange. The outer surface is rather shiny and hard but once you cut through you notice that the underside of the skin is slightly softer and that it peels away from the surface with ease….The pith of cane (the part just under the bark) is just like the white pithy substance which surrounds an orange. It is the membrane between the fruit and the skin, just like in a piece of cane…
The actual cane underneath all of this is similar to the fruit of the orange. You can see long stringy fibres throughout the substance….
So next time you are scraping that reed look out for the three levels of cane and remember that orange…..yum…